IM PEACH shirt by Sousa Machado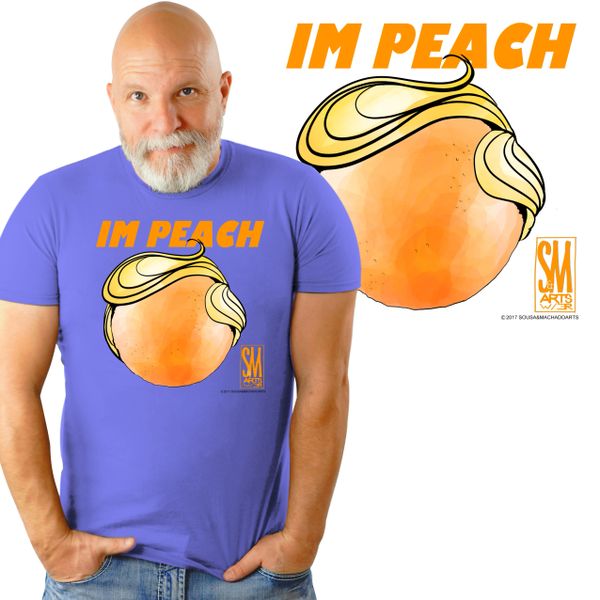 IM PEACH shirt by Sousa Machado
"IM PEACH" is a strong statement shirt from the mind and talents of Sousa Machado.
IM PEACH or IMPEACH?
---
Sousa Machado is the cartooning duo Cynthia Sousa Machado (theamat) and Sam Machado (samscenarist). Their combined works include "I Got This.", "If I Don't Get Pants", and their ongoing webcomic Cyberbunk.